Latverian Royal Family (House of von Doom), Enemy of the
Fantastic Four
, Leader/member of the first Frightful Four
Relatives
Cynthia von Doom (mother), Dracula (maternal ancestor), Michael Morbius (distant maternal relative), Kristoff Vernard (son)
Characteristics
Unusual Features
Scarred face
Status
History

===Origin===

Powers and Abilities
Powers
Gypsy Sorcery: Doctor Doom's potential in the mystic arts comes from the Roma heritage of his mother. He learned these abilities from his time with a secret order of monks in Tibet. He further developed his abilities by traveling through time and learning lost Dark Arts. His knowledge of spell-craft likely surpasses Doctor Strange's. However, he considers his scientific abilities to be more important and has devices that do many of the same things.
Mystical Blasts
Mystical Force-fields
Invoke Entities
Spell Casting
Summoning
Teleportation
Dimensonal Travel
Mystical Ensnaring
Mystical Portals
Electrokinesis:

Abilities
None known.

Strength level
Unknown.

Weaknesses
None known.

Paraphernalia
Equipment: None known.
Transportation: None known.
Weapons: None known.

Notes
Victor is the Nexus version of Victor von Doom (Earth-616)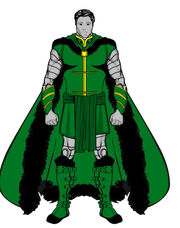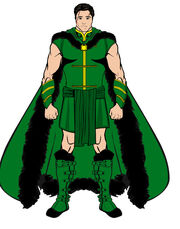 Trivia
See Also
Discover and Discuss
Links and References
---
Ad blocker interference detected!
Wikia is a free-to-use site that makes money from advertising. We have a modified experience for viewers using ad blockers

Wikia is not accessible if you've made further modifications. Remove the custom ad blocker rule(s) and the page will load as expected.